ICBBE 2022 will take place in Hulunbeier, China. The specific location of the venue will be updated about one month before the conference when the total number of attendees is confirmed.

About Hulunbeier:
Hulunbuir (呼伦贝尔), located in the eastern portion of the Inner Mongolia Autonomous Region, is named after two lakes in this area: Hulun (呼伦) Lake and Buir (贝尔) Lake. Situated near Heilongjiang Province to the east and bordering Mongolia and Russia to the west and north, Hulunbuir lies at the intersection of China, Russia, and Mongolia. It was designated as a National Forest City on July 9, 2012 and is one of China's Top 10 Ice and Snow Tourist Cities. Famous sights here include the Hulunbuir Grasslands, the E'erguna (额尔古纳) Wetlands at the base of the Western Mountains, the Manzhouli (满洲里) National Gate, and the Golden Horde Mongolian Village (金帐汗蒙古部落).
Hulunbeier Grassland - The Best Grassland in the World
Hulunbuir Grassland (呼伦贝尔大草原) in the northeast of Inner Mongolia is named after two lakes of this region - Hulun Lake and Buir Lake (the latter partially in Mongolia). It is one of the Four Largest Grasslands in the World and the Largest and Most Beautiful Grassland in China. Besides, it is the Cradle of Nomadic People in Northern China.
Type: Grassland, Nature
Grassland Area: 11,266,700 hectares
Altitude: 650~700 meters above sea level
Best Seasons: May ~ October, especially from June to September.
Recommended Visiting Time: 2~5 days around
Opening Time: all the day and all year around
Tickets: Free (extra pay is required if you want to try horse riding...)
Address: Hulunbuir City, Inner Mongolia Autonomous Region, China (内蒙古自治区呼伦贝尔市)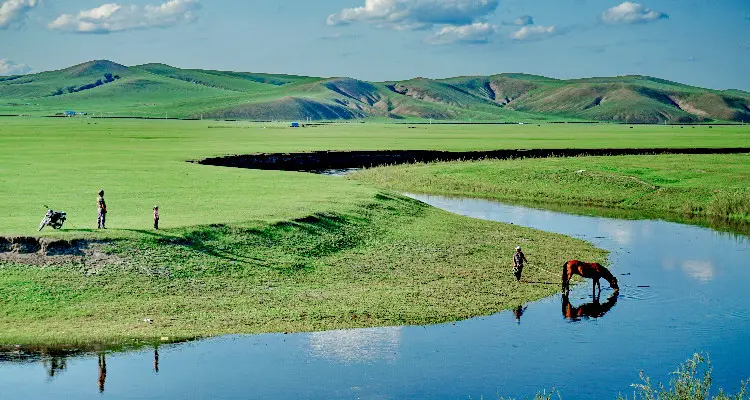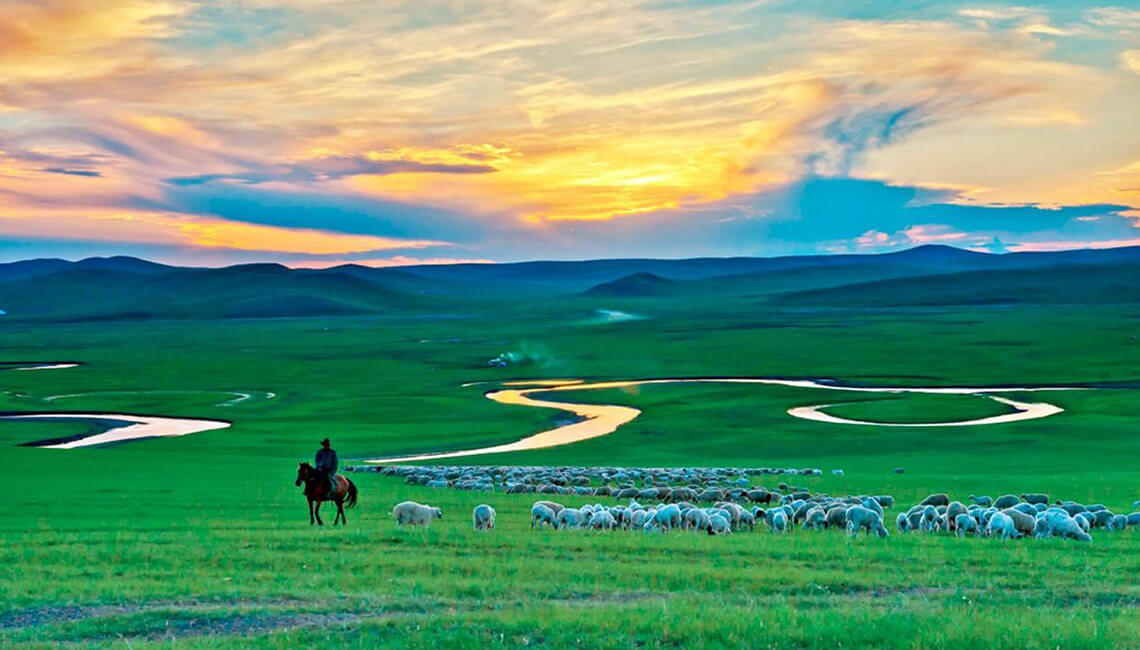 Hulun Lake & Buir Lake
Hulun Lake (呼伦湖) and Buir Lake (贝尔湖) are located close to the southwest edge of Hulunbuir Grassland. Hulun Lake belongs to China, while most parts of Buir Lake belong to Mongolia. Hulun Lake means sea-like Lake in Mongolian. It is the largest lake in the whole Inner Mongolia. The lake is not very far from Manzhouli, where Mongolia, Inner Mongolia and Russia meet. Therefore, visitors usually visit Hulun Lake and Manzhouli together.
Hulun Lake, also known as Dalai Lake, which means "sea lake", is located in the west of Hulunbuir Grassland between the Left Banner and Right Banner of New Barag. It is in an irregular oblique rectangle with a long axis of southwest to northeast. Covering an area of 2,339 square kilometers, Hulun Lake is the largest lake in Inner Mongolia, the 4th largest freshwater lake in China, and the sister lake of Lake Buir. Hulun Lake is also an important habitat for birds in northern China, with more than 200 species of rare birds, including swans, gulls, cranes and herons.
Type: Lake, Nature, Bird Habitat
Best Seasons: Summer and Autumn
Recommended Visiting Time: 0.5~1 Day
Opening Hours: all day long
Tickets: free
Address: Tonghu Road, Zhalainuoer District, Hulunbuir City, Inner Mongolia (呼伦贝尔市扎赉诺尔区通湖路)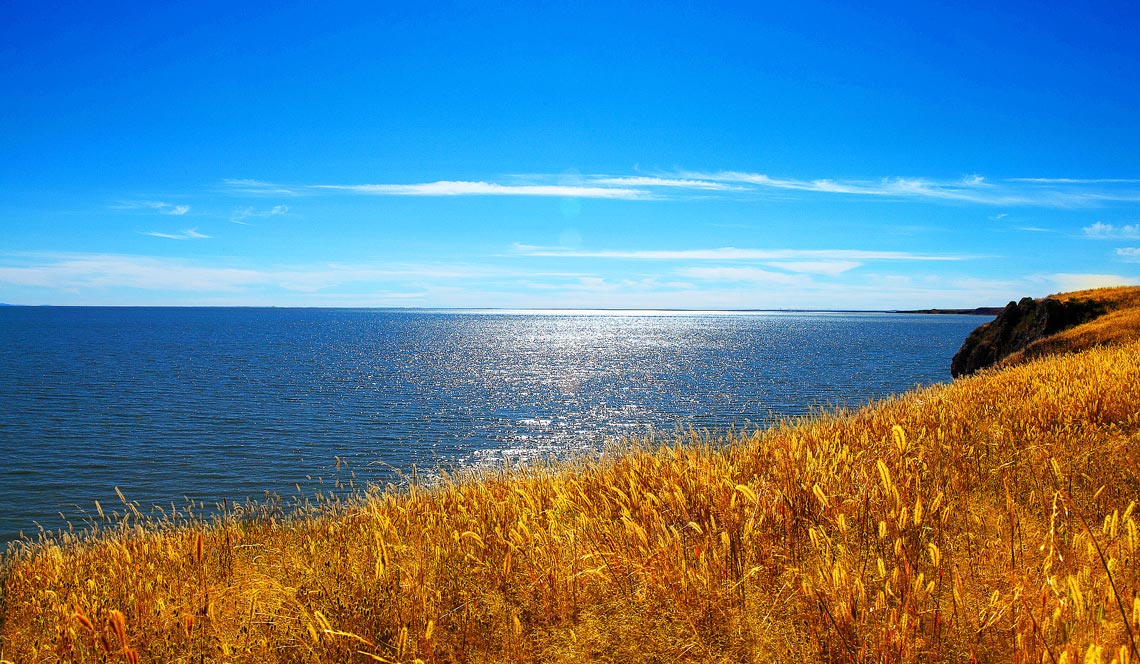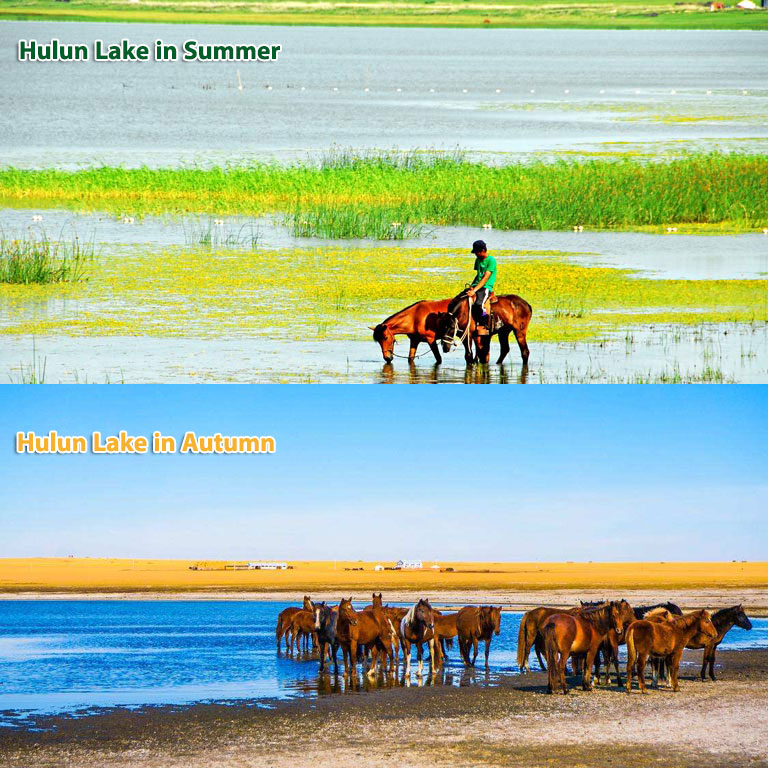 Whole Roasted Sheep (烤全羊)
In the past, this sumptuously meaty dish was a privilege reserved only for Mongolian royalty, since it was both expensive and complicated to cook. Nowadays, it is readily available throughout the restaurants and grasslands of Inner Mongolia. The main ingredient is unsurprisingly a whole sheep, which is filled with a mixture of spices before being baked in an airtight oven at high temperature for four to five hours.
Once the meat is medium to well-done, the carcass is removed from the oven and roasted over an open fire until it has turned a crispy golden-brown. The firewood used is typically from the apricot tree, as the smoke produced helps give the mutton its distinctive taste. After being roasted to perfection, the dish is served whole on a huge wooden platter. Custom dictates that, while the meat is being carved, a small triangular slice from the sheep's head should be thrown in the fire as an offering. The two different cooking methods result in the mutton being mouth-wateringly crispy and flavourful, with meat so tender that it literally melts in your mouth.
Milk Tea
Milk tea: the salty tea with a strong flavor of milk. Milk tea is a traditional Mongolian hot drink, which is cooked with brick tea and milk. When eaten, it is generally accompanied with cakes and other wheaten food, which has the functions of warming stomach, relieving thirst, appeasing hunger and helping digestion.